metroblogging
.
.
.
.
.
.
.
.
.
.
.
.
.
.
.
.
.
.
.
.
.
.
.
.
.
.
.
.
.
.
.
.
.
.
.
.
.
.
.
.
.
.

MetroBlogging San Francisco
This is my local archive of my contributions to MetroBlogging SF. Enjoy.
Sunday 28 August 2005
World-Class Suckage in San Francisco II It's no secret that I do a lot of traveling. Mostly to Europe. One thing which has always impressed me by the great cities of Europe is the sophisticated understatement in which cities (figuratively) drape themselves. Unless there's an Olympic games at stake there's very little trumpeting and boasting; there's just no need. Trumpeting how "world-class" you are is akin to wearing a tee-shirt that says "I'm great in bed"; if you weren't compensating for something you wouldn't be needing such a thing. Where's this rant going? Well, I've heard KFOG radio describe themselves as world-class just once too many (while at a friend's house, this evening). In the old days, when Boston was having similar problems, I gave up on commercial radio because - despite protestations to the contrary or the rare A-Z through the catalog - a very small number of songs are recycled ad nauseam. We in the real world call it "payola radio". (Boston's eclectic radio stations have one by one been bought out and now all play the same oldies format as you can "enjoy" in every major market.) At home I can enjoy radio streaming across the Internet, or my collection of songs ripped from library CDs, but it would be really nice to have a radio station that knew about Dropkick Murphys or Manu Chao. KFOG, you're not that good in bed.
Saturday 27 August 2005
World-Class Suckage in San Francisco This post is dark and bitter: you have been warned. It was supposed to be cheerful, with wonderful pictures of San Franciscans enjoying the bonfires at Ocean Beach. Instead you'll read about yet another kick in the seat of the pants. Sorry. The city of San Francisco aggressively enforces the closure of the public parking lots at Ocean Beach. Okay, you say, at 3 am on a Saturday night? 2 am? No; get this: 10 pm! That's right, this "world class" city shuts down your ability to hang out at 10 pm. Shameful. Three or four police cars cruising up and down the parking lot, threatening a $76 ticket for cars not moved. Great use of resources, but that's not my point at this moment. We chatted with one of the officers (while his dog kept barking and smashing his face into the rear window; impressive). This is how the conversation went: Me: You guys are shutting down the beach at 10 pm? Officer: Oh, no. The beach is open. It's the parking lot that's closed. Me: (trying to figure out why the parking lot needs to be closed, to save it for tomorrow?) Uh, okay, well, where can we park near-by? Officer: I can't really advise you on that. (Seeing my face of "uh, you can't get help from a police officer these days", he tried to help.) There's no legal parking anywhere around here. Me: So what you're telling me, if I understand you, is that the beach is open, and my children and I may enjoy the bonfires, but we can't park the car here, nor anywhere near-by, nor anywhere in this area at all? Officer: Yep. What a sad state of affairs. How low have we come when we have to deal with such a pointless Catch-22? What could possibly be in the public interest to close a parking lot at such an early hour? It's yet another thing which makes us look foolish, as a city. This is the best we can do? Sigh.
Friday 19 August 2005
Kid-Friendly Magick in the Castro Two Sundays ago, after enjoying our first visit to the newly-opened Gelateria Naia, my daughter and I crossed Castro Street and headed home.
Strolling by the Le Bon Gateau café, from which I do lots of telecommuting, I noticed a treasure chest where my table-in-the-window usually is placed. What the...? Well, it turns out that Magician David Miller does a free Sunday evening (8pm) show.
It's not really for kids, but it's kid-friendly. We've seen it twice, and the adults and kids all had a good time. (The tea with mint leaves and piñon goes well with the show.) Highly recomended, and you may learn something about the dining lore of Lucrezia Borgia.
Wednesday 17 August 2005
For Shame, San Francisco In 1998 I wrote of my unhappiness with Santa Cruz, and it's policy of aggressively ticketing tourists. I suggested that visitors eschew SC and take their monies elsewhere. Well, sad to say, now I must make the same recommendation with regards to several of our fair cities neighborhoods, those which have upgraded parking meters which eviscerate visitors to the tune of twenty-five cents per ten minutes. I've never seen a meter chew through spare change faster. I encountered this ugly phenomenon twice in as many weeks, today at the north end of Columbus Street, nearest Fisherman's Wharf / Ghirardelli Square. I'm ashamed to be a citizen of a city which has fallen so far to use meter maids as a major force for balancing the budget. Run, don't walk, to cheaper neighborhoods. It seems as though neighborhoods become too expensive or have far too few parking places (think Clement Street and the Haight-Ashbury). We're not doing a good job of making our city a pleasant place for inhabitants and visitors. Until the Mayor and Supervisors do better, spend your money wisely.
Chocaholics be afraid, very afraid

Here's what I don't understand about big business: why a huge company tries to buy out niche boutiques in an attempt to expand their market share. Either they (1) drive the previously successful companies into the toilet or (2) keep everything just as it was and claim the profits of their new acquisitions as their own, correct in accountancy but poor in karma.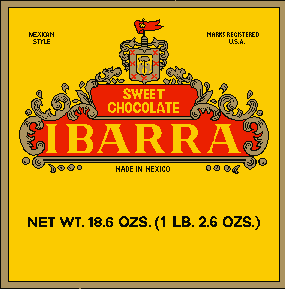 Hershey, that fine purveyor of reasonably unimpressive chocolates, has announced it's gobbling up Joseph Schmidt Confections and Scharffen Berger. This after they've noshed on Mauna Loa Macadamia Nut, maker of all the Hawai'ian tasties you've bought when visiting the islands. For the love of all that's dark and sweety, why? To provide the expertise gleaned in decades of making milk chocolate for school-children? How depressing. Soon all that'll be left to our San Francisco palattes will be Ghirardelli, which is light years away from Hershey's proud offerings of Ice Breakers, Good 'n Plenty, and Swoops (a chocolate version of potato chips). I think I'm going to fire up the stove and make a hot cup of Ibarra hot chocolate and drink my sorrows away.
Tuesday 9 August 2005
Guests Behaving Badly These days I'me enjoying telecommuting, and so I'm not downtown very much. So as I'm enjoying this evenings get-together I was surprised by the maelstrom surrounding the Palace Hotel (2 New Montgomery St. at Market St., +1.415.512.1111).
It wasn't just the usual double-parking going on, but a wanton disregard to the social contract. The double-parkers taking up most of the third lane, doors left open, and for long stretches of time. This was no rush to get a valet, but an in-your-face action. Road rage for the stationary. I wonder whether the Palace Hotel management thinks all the honking and swearing makes their establishment a more alluring destination.
Sweet Things in the Castro
Kid-friendly stops are always worth noting, if only 'cause it's the kids who know where the good stuff is. Case in point, Hot Cookie, in the Castro. My daughter, in the stroller, decided that the best way to fight off the lingering effects of the common cold was with a chocolate chip cookie, and the best place to get a freshly-baked cookie was at Hot Cookie. Their offerings all seem rich, tasty, and fresh. Brownies, cookies, and umm, novelty confectionaries. There are other tasty places at which to eat in the Castro, many of which I've blogged here. So you can easily make an evening of it. (And I'll be posting another kid-friendly event in the next day or so. Keep that Sunday night free...) Parking in the Castro is a fright, at least on Thursday through Sunday evenings. Be warned.

Friday 5 August 2005
I'm Blogging This This evening we enjoyed the SF Metblogs Drink-Up at the House of Shields (9 New Montgomery St. at Market St., +1.415.975.8651), right around the corner from the Montgomery MUNI station, across from the Palace Hotel. Not only was this a great excuse for a bunch of people who inhabit a common space in the virtual world to meet face-to-face, but also to celebrate at least one birthday and one near-birthday.
Our first stint was on the sidewalk, out front, because the Jazz band inside was too loud for introductory conversation. It became quite a geek-fest, what with digital devices being bandied about: all sorts of telephones and PDAs and cameras, from tiny ones to huge high-definition video camcorders. Here we are, inside. I was thrilled to find Talisker, a single-malt whisky from the Isle of Skye, Scotland. A good selection of beers on draught. But there's no food available at the bar, and many of us were hungry...
One of the bloggers, who works near-by, knew of hot foot less than a block away. Hoping to mitigate missed dinner and liquor already in the belly, we headed over to the Q-Cup Crêpery (118 New Montgomery St., +1.415.348.0808).
The staff was friendly, the service quick, and the selection very satisfying: from sweet and savoury crêpes (including breakfast and dessert flavors), hot dogs, other hot food, and tapioca "pearl" drinks which get machine-sealed - with cubes of ice - into the take-away cups. Satisfied with the food and the conversation, we headed back up the street to the House of Shields, for another round of drinking and chatting, wandering in and out of the bar. Someone mentioned that in San Francisco one must enjoy one vice at a time, drinking inside or smoking outside. At the end of a long day, and a long week, with good conversation and good libations behind me, I head down into MUNI. I'm looking forward to our next get-together. It was fun and dizzy and interesting matching faces with online personalities. I wonder where we'll meet next?
(Photo disclaimer: I have no idea why I look like an oomah-loompah. I'm not really orange, nor have I been smearing myself silly with rub-on tan.)
Tuesday 2 August 2005
the next big thing, times two Gizmo is the next big thing. Sure, you're saying to me, isn't it just like Skype? Well yes and no. Yes, it's VoIP (Voice over Internet Protocol) for your Macintosh, Windows, or (soon) Linux computer. No, because it has an open architecture that will make your life much easier and streamlined. And that's what it's all about. Here's how:
It's really great being able to call other computers for free, and to call land-lines and cell phones for very cheap. But it's annoying having all these Instant Message (IM) programs, address books, and VoIP programs running all the time. Clutter; bad. Plug-ins which integrate the programs are where it's at. Currently in testing, soon to be released, is a plug-in which allows you to monitor your Gizmo user list from within Adium (Mac) without having Gizmo open. (There's been some chat with the Trillian (Windows) people, but nothing is baked as of this moment.) Adium does a pretty good job of extending the Apple Address Book program, not to mention the pleasure of having one program which ties together the big IM flavors: AOL (AIM), Yahoo, MSN, Jabber, and ICQ. If the Gizmo - Adium plug-in comes out fully-baked, it will be trivially easy to manage your contacts and to be available for IM and voice. That's pretty darn cool. Up to now you eliminated some clutter with Adium (or Trillian), but VoIP was stubbornly set apart. With Gizmo being folded in, things are better. Skype - if they can get a grip on providing their functionality without their proprietary program - will have taken another big step towards being the ubiquitous voice provider. And that's good for them, and it's good for the rest of us. In the meantime, take a moment to create a Skype account, a Gizmo account, and one or more IM accounts (on the networks which make sense given your computer and how you work). These are all free. Then share that information with friends and family and a few others. It's great watching friends get up and go to sleep in time zones around the world; many of the people I know from my travels are now online with IM and VoIP. It's all good, and getting better. The next big thing is being wired in all the ways you choose, easily.

Thursday 4 August 2005
the best things in life are free... In San Francisco we enjoy a great variety of regularly-scheduled free admissions to our museums.
Free on the first Tuesday of every month: the San Francisco Museum of Modern Art. Free on the first Wednesday of every month: the San Francisco Zoo, the California Academy of Sciences (including the Morrison Planetarium, the Natural History Museum, and the Steinhart Aquarium), the Exploratorium, and the Fort Mason museums (the African-American Museum, the Mexican Museum, and the Ital-Americano Museo), the Cartoon Art Museum, and the M.H. de Young Memorial Museum and the Asian Art Museum (now closed due to museum rebuilding). Free on the first Thursday of every month: the Center For The Arts at Yerba Buena Gardens. Free on the second Wednesday of every month: the California Palace of The Legion of Honor. Free all the time: Fort Point (below the Golden Gate Bridge), the San Francisco Cable Car Museum, the Chinese Culture Center, the Chinese Historical Society, the San Francisco Fire Department Museum, the Fort Mason Center, the National Maritime Museum, the North Beach Museum, the Wells Fargo Museum, the Mission Dolores, the Strybing Arboretum, the World of Oil, and sfoArts. Then there's the tour of the Anchor Brewing Company on Potrero Hill...
Tuesday 2 August 2005
when nobody can decide what's for dinner Sometimes it takes a break in habit to bring back something cherished. In all the talk about good food in San Francisco, especially kid-friendly food, I'd completely forgotten about Zante Indian Cuisine & Pizza (3489 Mission St. @ Cortland St., +1.415.821.3949). I guess we'd gotten out of the habit of heading to that side of town for Indian food. But today we was hungry... Since 1986 these guys have been making and delivering a joyful fusion of Indian and Italian, veggie and omniverous, so everyone in your party can be satisfied. (They have a bit of a hard time doing truly mild food, so if that's your desire, go with the pizza.) I ought to mention that Zante deliver city-wide, which is a pretty cool thing.
Indian pizza is one of those things which is infinitely better than any description of it, but forwarned ... they describe their omniv as "a classic crisp, thin crust layered with spinach as well as sauce, mozzarella, and the toppings of your choice, such as tandoori chicken, lamb, cauliflower, eggplant, and prawns", whereas the veggie pizza is "spiced with hot pepper, green onions, cilantro, and garlic." Once it hits your tongue, you'll realize the futility of words to such a novel combination of tastes. (I'm told there's a vegan pie available.)
Their menu is extensive; you'll have to peruse it yourself. Suffice it to say that we're happy to have the keema naan (lamb bread), chicken Makanwala (or the sagwala, tikka masala, or korma), seekh kabab (spicy!), The drinks bear mention too. The lassis - salty, sweet, and mango - are really good. And the masala tea is worth returning again and again.
Supremely kid-friendly, the staff are quick and attentive. The prices are good, and the menu wide and deep. As they were peeling the eggplant they'd been baking when we arrived (after their afternoon 3-5pm break) the kids got to help break down the cardboard boxes for the recycle bin. You will enjoy your visit as much as the kids did, I suspect. Tasty, tasty, filling, and inexpensive.
frozen slush from heaven When last in Roma I was wowed by the gelato. Forget 31 flavors, Baskin-Robbins, my favorite places had somewhere between 70 and 100 flavors displayed, each with a sample of fruit lying atop the frozen confection. (Be sure to visit Gelateria Della Palma (Via della Maddalena, 20/23, tel. 06.68.80.67.52) and Fiocco di Neve, Gelateria Artigianale (Via del Pantheon, 51, tel. 06.67.86.025). You won't be sorry.) Back to San Francisco, though. Here in the Castro we're about to get another of the Gelateria Naia stores; the others are Berkeley and Walnut Creek. (We visit the Berkeley location with the kids frequently.)
Today the new refrigerator units were delivered. (This location used to be a Ben & Jerry's, but evidently the entire inside had to be gutted to get the look and feel the Naia people wanted.) I'm excited. The entire family is looking forward to having excellent gelato nearby. Join us.
frozen slush from heaven, part II In my rantings and ravings about food around the town I somehow forgot about Mitchell's Ice Cream (688 San Jose Ave. @ 29th St., +1.415.648.2300). This place has the most spectacular assortment of ice cream, and this is coming from someone who lived in Boston for a half-decade and feasted at Steve's, Herell's, and Emac & Bolio ice cream emporia.
Opened in 1953 by the Mitchell brothers Larry and Jack (no, not those Mitchell brothers), a logical following to the family's dairy farm owned since the late 1800s. Made in the store daily, the ice cream features such excellent ingredients as Bourbon vanilla, and imported from the Philippines, avocado, buko (baby coconut), guava,langka (jackfruit), macapuno (sweet coconut), mango, pineapple, and ube (purple yam). That's only a bit of the extensive menu. I'm partial to the macapuno, mango, and the Ibarra Mexican chocolate. My son grooves on the ube, and has the purple tongue to prove it. Be prepared for some serious lines on warm days. (Remember to take a number ticket from the machine just inside the door.) In an isolated world of computers, cell phones, and cars, it's nice to stand around with a swatch of humanity and chat about the ice cream you're about to enjoy.
Monday 1 August 2005
round and round and round we go Golden Gate Park has amazed and amused me for the two decades I've been here. There's seemingly something for everyone, especially children. The Children's Playground (seen here from above) is a cornerstone to any child's visit to our fair city, and a staple for inhabitants. (The playground is the oldest public children's playground in America.) These are the concrete slides, on which kids sprinkle sand so their cardboard sleds race even faster.
Long ago there were grizzly bears and elephants (the latter for riding) near the Children's Playground, but these days it's the free play structures and the pay-per-ride 1912 Herschell-Spillman carrousel that bring kids and adults here. (The carrousel was built near Buffalo, New York, and would up at the Golden Gate International Exposition, on Treasure Island, in 1939. An earlier carrousel, opened to the public in 1999, was here first, its motor driven by a steam engine. Call first, +1.415.831.2700.) There's a public bathroom nearby, and cotton candy a few feet away. You have been warned.
Baklava and Turkish Coffee in the Inner Richmond Café de Pera (349 Clement St. @ 5th Ave., +1.415.666.3839), where the absolutely delightful Kasra used to be, is another kid-friendly hang-out. Even though the kids adore the Toy Boat ice cream place across the street, they've been asking to go to Pera for the hot chocolate.
The menu is rich: there's the Insalata de Pera (Gorgonzola, sliced pear, walnuts, and grilled prawns), chicken kabab, falafel, and of course, Turkish coffee. The baklava is good (but not perfect) and the staff is perfect (not just good). I've not yet tried them, but crêpes both savory (some vegetarian) and sweet (like the Santorini, with brown sugar, cinnamon, and mascarpone) are on the menu.
Clement Street has another winner. And if you know where I can find that long-missed chello kabab soltani, please let me know. Bon appétit!
When bad airlines happen to good people I got Iberia'd. Again. Damn. Since I was a youngster I've been flying in and out of the Canary Islands and Ibiza (Eivissa). Most of the time I've had to fly on Iberia Airlines, where the food is okay and the onboard staff are pretty good. Oh, sure, there was that time in the nineties when they experimented with shoe-horning more seats into tourist class, and I spent eight hours with my knees jammed into the back of the next seat, but mostly it's been a good trip.
The corporate folk at Iberia, though, are pretty darn bad. They make mistakes (allowable) and don't fix them (unacceptable). Last time it was when they lost our luggage for three days. Told us to buy $300 worth of stuff on them, and then disallowed the credit card receipts because there wasn't an itemized sales slip from each of the beach boutiques. (Hey, this is a tourist island. I was happy to find a tee-shirt, much less an itemized receipt!) Bozos. This week they did it again. Their website doesn't make a good distinction between London's Heathrow and Gatwick airports. The outbound leg starts at "London Heathrow", the return, "London". No warning that the round-trip doesn't end where started. When I get the emailed itinerary it shows the airport codes. (Luckily I took a screen capture at the end of the buying process, so I can show I'm not a complete bozo.) In the old days I'd head downtown to a corporate office, but most airline offices have dissapeared. I've called the online ticket folks in England, and in Spain, but they don't help or suggest nothing more than trying the customer support email address. (Remember, every day this ticket isn't changed makes it more likely that there won't be four seats available.) No response from customer support. I'm about to try their corporate offices in Miami, Florida, and filing a complaint with the Department of Transportation. If anyone out there knows anyone who knows anyone, please drop me an email. A vacation ought not be held hostage by a poorly-coded website engine. Grrrrrr.
Fruits, Nuts, and Flakes In a town that's the punchline of a joke that describes the inhabitants as "fruits, nuts, and flakes", we are lucky to get good fruits. Here's a selection of six different organic plums surrounding an organic peach; some of which were my late-night snack.
In the Castro we have Harvest Market (2285 Market @ 16th, +1.415.626.0805) and Buffalo Foods (598 Castro @ 18th, +1.415.626.7038). Not too far away is the Rainbow Grocery Co-op. Near Van Ness Ave. is a Whole Foods (or "Whole Paycheck"). In the Mission there's Bi-Rite (3639 18th St @ Delores, +1.415.241.9760). I ought not forget the Farmers' Markets; the mid-week one for the proletariat, the weekend fancy one for the bourgeoisie. Completely remiss would be a column without mention made of the unbelievable heirloom tomatoes currently in a very short season at Trader Joe's. These multi-colored orbs are to supermarket tomatoes what San Francisico is to, say, Ulan Bator on a bad, bad day. Mangia, mangia! (Then tell me where you get excellent produce in your neighborhood.)
Friday 29 July 2005
I love Golden Gate Park I love Golden Gate Park, not only for the abstract coolness of having a green-space stretching from the ocean halfway across San Francisco, but for the many little nooks in which I find amusement and pleasure. Case in point, we're getting ready for Burning Man and needed to try out our new MSR Pavilion Wings shade structures (which arrived in the mail yesterday). (Always try new gear out before you head out to the wilderness.)
Where can you go to put up a structure that's 16 feet on a side, or two of them? The park, of course. In this case we went to the Children's Playground, knowing that we could either use the adjacent ballpark or Sharon Meadows. As I rolled out the huge shade structure kids waiting for a softball game crowded over. You can't tell from these photos, but we had the real-life testing experience, including messy hands, ice cream cones, and drippy juice boxes. The verdict? The tent pegs provided don't seem to work so well in the park. I have military surplus pegs we'll be trying this weekend.
But watching me swear at a tent isn't the best reason to head out to Golden Gate Park. Here are some better ones:
walking, bicycling, and skating - all over the park, esp. on Saturdays at the roller space just west of the Conservatory of Flowers.
Stybing Aboreteum - a huge outdoor garden with collections of flowers and trees
Remember the water and sunscreen. See you out there!
Another place we say "Welcome Home" San Francisco's Castro neighborhood embodies much of the best that urban existence has to offer. It's sunny (in a foggy city), it's welcoming, has good food and drink, and is open really, really late (for an American city).
Known for the gay bars, there's much more in the Castro, for straights and kids too. From the huge palm trees planted on the median of Market Street between Castro and Church Steets to the children's playground and adjacent dog-run and human park at Duboce, there's lots to see and do. Highly recomended is taking the 'F' MUNI trolley line, comprised of historic vehicles bought from other cities. My favorites are the "trolleys of Milano", noisy wooden cars which have more class and character than anything shipped out by Boeing or Breda. Horridy ugly modern cars, those. The 'F' line goes all the way to Fisherman's Wharf, which despite derision by the locals, is a great place to mellow out, watch sea lions, eat some wonderful calimari (or bangers, at the near-by Fiddler's Green (1333 Columbus Ave. @ Beach St., +1.415.441.9758), watch the "polar bear" swimmers in the bay, wonder about what it would be like to visit (and eat at) Forbes' Island, etc. From the corner of Castro & Market it's a very short walk to the Randall Junior Museum (for kids) and over the hill into the Haight-Ashbury. Actually, it's only a short walk up and down into Noe Valley, although I find much less call to do that these days. I'm typing this in a café in the Castro. Visit Le Bon Gateau (476 Castro @ 18th) or Café Flor (2298 Market St. @ 16th St., +1.415.621.8579); the latter will be reviewed shortly. For great eats consider
Ma Tante Sumi 4243 18th St., +1.415.626.7864 - Romantic, tiny, charming. A really interesting, tasty fusion of Asian and French foods. Especially delightful are the duck confit appetizers. A pretty nice wine selection too, esp. by the glass.
2223 2223 Market St., +1.415.431.0692 - Bigger, busier, with very artistic presentation of the food. The kids love it, esp. the pork chop in maple-pecan glaze with Fuji apples. The grilled salmon is satisfying too.
Red Grill 4063 18th St., +1.415.255.2733 - Their filet mignon brings me back again and again, as does their whisky selection. Try the Niman Ranch pork chop with dried fruit compote, the seafood (usually they have salmon, seabass, ahi tuna, and swordfish). All main courses come with a huge salad and loaf of bread.
For something a bit less elaborate, try Chow 215 Church St., +1.415.552.2469 - a casual dining spot right on the 'J' Church MUNI line. A really wide menu selection, great shakes (albeit a bit small), and a powerhouse staff.
All of these restaurants are kid-friendly. 2223 I would describe as kid-tolerant, if your offspring knows "restaurant voice". I haven't even mentioned the shopping adventures possible in the Castro, nor the bars, nor even the special events. But they're all there! Come and enjoy! (Where's the other places we use the greeting "welcome home"? You'll just have to wait and see.)
Thursday 28 July 2005
When not in Jerusalem... Many years ago I had the pleasure of visiting Israel. I was a young boy, and it was my first experience with easy purchase of beer (whenever I bought falafel from a street vendor). Perhaps the perfect combination on a sweltering day. Finding good middle-eastern food is much harder than it ought to be, IMHO. But try as I might, I know of only two places which seem at all authentic and are satisfying to me. The one closest to home is Truly Mediterranean, in the Mission.
The falafel here is stunning, always freshly-made (and not sitting around for days at a time, like some of those other places we all know about). But that's not even my main infatuating with the place. The lamb shawerma, wrapped in a thin lavosh bread with broiled tomatoes, seasoned onions, and finger-lickingly good tahini sauce, is what brings me back again and again. (They do a chicken shawerma on Tuesdays & Fridays, which is good, but nothing like the lamb.) Their kefta kabab (seasoned ground lamb and sirloin) is charbroiled and served like the shawerma; also great. Vegetarians are welcome too. Their Mediterranean combo plate has falafel, hummus, baba, tabouleh, cucumber salad, dolmas, feta cheese, seasoned onions, tahini sauce, and pita bread. All are great. The hummos (garbonzo bean dip, although it's way better than it sounds in English) is stunning. I haven't covered the entire menu, but that ought to be enough to get you running on over. Oh, wait! I almost forgot. Their garlic mint yoghurt drink just blows me away, and I hated the description for years and avoided it. My mistake. A life without garlic yoghurt drink is a life not lived. Truly Mediterranean / 3109 16th Street @ Valencia St. / +.1.415.252.7482 (PITA)
Wednesday 27 July 2005
Kid-friendly camping moments away from San Francisco One jewel I somehow missed for two decades is China Camp State Park. Just minutes away from the Golden Gate Bridge, on the shores of San Francisco Bay, China Camp has a bewildering variety of marshes, meadows, and groves, populated with all sorts of animals and birds. Yeah? Big deal. That and an espresso will get you, umm, a relaxing espresso.
Okay. Even better are the kid- and adult-friendly things at China Camp. For starters, you can see the remains of a Chinese shrimp-fishing village. It boggles the mind, sitting there. One can almost hear the echoes of the thriving effort, in which lived nearly 500 people. Not yet sold? Okay, here's the best part: you can camp outside with kids and friends! Yes, camping without a lot of driving! Camping in the trees, with the cars a quarter-mile away. Reservations required. You are so going to thank me when you get back into the city, unless you're too relaxed.
on blogging and comments Good day, dear reader. It's a strange existence, blogging for an audience "out there" about a topic we all love, our fair city. I've been here almost twenty years, and I'm still discovering things right under my nose. Sometimes it's a wee bit embarrassing. But so it goes, and it is grist for the mill.
Your comments are really helpful, and I appreciate each and every one that gets posted publically or emailed privately. Some of you know so much more about SF than I, and so many are curious. Your questions, comments, encouragement, suggestions, and corrections are the juice that moves me to be mindful about collecting impressions and experiences for posting. There's that pesky day job, and the close-up joy of family and friends, and the virtual satisfaction of our community. All valuable, all need to be tended to and nourished. I try to include a photo with each posting, because that's what works for me. I hope it's as good for you. Dear reader, please remember that you're a vital part of this blogosphere, and your contributions are very much appreciated. Thank you.
coffee, part 2: the stove-top espresso In the first part of my coffee chronicles I chatted about Qahwah Saadah / Turkish khavè / Arab qahwah. Today I wanted to share another method we use for enjoying the nectar of the bean: the stove-top espresso maker. We own a Ranchillo espresso machine, but it's too tall for our kitchen and too much trouble to use in my office. So mostly it gathers dust. (If you want it, or want to trade for a countertop-sized unit like the Francis!, let me know.)
When I want to brew the torrefacto coffee we've brought back from the Canary Islands I pull out the Junior Express stovetop espresso pot. The macchinetta, as it's properly known, works by heating water to create pressure which forces the water through the coffee grounds. The result is much closer to espresso than drip coffee. Here's how I do a brew:
fill the bottom chamber with cold water up to the overpressure valve
insert the funnel filter into the bottom chamber and fill it with two tablespoons of espresso-ground coffee; don't tamp!
ensure the filter plate and rubber gasket are firmly seated; after all, you're generating a load of force
screw the top chamber on to a finger-tight level, no tighter
put it atop a flame large enough to cover the bottom but not so large that it heats the bakelite handle
put the flip-top up so you can see the brewing
the gurgling sound will signal the beginning of the brew. Coffee will dribble from the central column until it begins spitting. Put down the flip-top and wait another 15 seconds
extinguish the flame, enjoy
I add some heavy dairy, half-and-half at least, and sip in a thin bone china cup (ones that we picked up at the London Transport Museum). May this make your soul sing.

...a vindaloo that will destroy your face... I came across that phrase in an online restaurant review of Naan 'n Curry, one of my favorite places to eat (and rather cheaply at that), and it's stuck with me. There are a few locations around the Bay Area, and some restaurants similarly-named. Our special location is on Irving Street at 8th Ave., on the 'N' Judah MUNI line.
On the sidewalk outside the succulent seducing scents surround. Each dish has it's own wonderful character, from my favorite, the Boneless Chicken Krachi, to my Dad's, the Prawn Curry, my wife's, the Bitter Melon Curry, and even the kids, the "Washed" Boneless Chicken Tikka Marsala. Most of the folks we've chatted with say it's too spicy, even when ordered mild, but they've really gotten the "wash" part down. The naan is good, and the bottomless cup of free masala tea (aka chai) is seriously refreshing. The staff is pleasant, able to deal with the constant crowds, and the get-it-yourself thing is fine. Azam, the busboy, is absolutely great with kids. (Yes, another kid-friendly restaurant, with highchairs and two bathrooms. Whats not to like?) If you're looking for linen napkins or pub food go elsewhere. If you want bitchin' good food that tastes even better when reheated in the middle of the night, head on over and jump right in. My only wish: add a regular sweet lassi to the mango, which is a bit, umm, mango-y. Naan 'n Curry / 642 Irving St. @ 8th Ave. / +1.415.664.7225
Chowing Down for the Public Good Driving by the intersection of Clarendon Ave. and Laguna Honda Blvd I was stunned to see the hills swarming with goats. Goats!
Says the SF PUC:
San Francisco adopted an Integrated Pest Management Ordinance in 1996. This Ordinance commits the City to minimize the use of pesticides and instead use methods that pose a lower risk to public and environmental health. This IPM program has radically changed the way our City staff manages pest insects, rodents, and weeds. Looking for efficient weed control plus great entertainment? San Francisco has found both by using herds of goats to clear away poison oak and other problem weeds on steep PUC watersheds, open spaces in parks, and in overgrown areas at the airport. Portable electric fences, herding dogs, and shepherds ensure that goats stick to business in target areas.
Of course they mean goatherd, but we get it. The goats, when they're doing their job properly and not being distracted by my kids, clear small patches at a time and make firebreaks. Evidently the goats don't overgraze, and they're able to get at the invasive European grasses which are choking out the native plants. I couldn't find the goatherd, only her portable electric fence, but passers-by ruminated that these might be Beor and Spanish goats. A woman with whom I chatted atop Twin Peaks told me about the hill visible near the Hunters Point shipyards, which in her childhood days was called "Goat Hill" and was, in fact, populated with goats until our fair city banned livestock. So, if you're looking for something a bit unusual, head on over and check out the grazing swarm.
Tuesday 26 July 2005
no cheese-eating surrender monkeys here Yesterday, whilst strolling around doing a bit of thinking, I stumbled across Tartine Bakery Café (600 Guerrero Street @ 18th, +1.415.487.2600). What a joy! Tartine is in the mold of a classic French patisserie, serving pastries, sandwiches, small hot lunches, espresso, and wine. A lunchtime kind of place. It's a very organic kind of place. The pastries are made with organic flour, sugar, and local eggs. They stress organic produce, the meats are Niman Ranch, the coffee is organic Mr. Espresso, and the coffee bar dairy items are organics from the Straus Family Creamery in Marin.
Now if that wasn't enough to occasion a trip into the Mission, and the sunny climes, pleasant attitudes of the staff, and open airy feel to the café don't compel you, then let me hit you with the kicker: the food is damn good and frightfully like the best I ever had in Paris. The Croque Monsieur, an open-faced sandwich made with country bread, bechamel, gruyère, thyme, and pepper. I had it topped with smoked Niman Ranch ham (the more traditional approach) but there is a vegetable alternative. The only sour note (pun intended) was the house-made pickled carrots, which only the owner could love. There's lots more to say about the food here, but for the moment I leave you with their website. Visit the café menu. They do bakery stuff too, cakes and pasteries and breads and whatnot. Even wine. Chef/owner Elizabeth Pruitt was recently named as the best pastry chef in town by San Francisco Magazine; husband and co-owner Chad Robertson is a well-known breadmakers. Good pedigree, good execution. This place is a winner.
Ask not for whom the bell tolls... There really is more to my life than food, but that's what seems to motivate me to blog right now. Perhaps it's because I'm planning an overseas trip (more details to follow) and I recall all those wonderful café moments in Paris, Rome, Ibiza, Münster, Amsterdam, London, ... I've mentioned Orphan Andy's before, but here I am again, fueling up in the wee hours of the morning. I'm working on a bunch of projects and hunger strikes without mercy. It's diner time. What to choose? Crispy fries, juicy hamburgers (or even veggie burgers), pancakes, bacon or sausage and eggs? Maybe the chicken-fried steak, or the pork chops? There's also soups, fish, and other dishes my eyes skip over.
And the coffee, ohhhhh, the coffee. Pleasantly strong without being burnt or acidic. The milkshakes are a bit pricey, but deeply satisfying. I did mention that it's open around-the-clock? This is a great place for people-watching. All colors of the Castro's cultural rainbow gather here. (It's similar to The Pork Store in the Haight, but with guppies instead of hippies.) The staffers are cool and confident; they've seen it all, and then some. The décor is traditional vinyl booths, each with their own jukebox. The view of the flow of the crowds and the terminus of the MUNI 'F' streetcar line can be seen through the front windows. Orphan Andy's / 3991 17th Street at Castro & Market / +1.415.864.9795
When is Chinese food not Chinese food? Okay, on with the food parade. The first thing one notices upon arriving at Taiwan Restaurant is the cooks, folding dumplings in the storefront window. That's your first clue that you're in for a treat. Sticking with the house speciality there's the steamed and pan-friend dumplings, pot stickers, and a variety of won ton soups. (Pretty much all stuff folded into a wrapper, be it thin pasta or thicker dough.)
Is this Chinese cooking? I'm never sure which groups and nation-states enjoy being considered part of the People's Republic. Taiwan is *another* China, and I tell friends and visitors that we're going out for Taiwanese food (much as I try to remember which places prefer to be thought of as Pakistani rather than Indian). The dry braised string beans was pretty wonderful, and the more traditional Chinese restaurant fare (ordered by the relatives) was satisfying, mildly spiced when asked. For better or worse, nothing made it to the doggy bag. The staff are friendly and helpful. Even so, I need to go with a native-speaker; between the dishes I don't recognise and the scribbled items offered on the walls I think I might be missing something. Taiwan Restaurant / 445 Clement St. @ 6th Ave. / +1.415.387.1789
black gold: Qahwah Saadah / Turkish khavè / Arab qahwah There are many, many kinds of coffee I enjoy while in cafés locally and travelling around the world. There are three techniques we use to enjoy the brew of the bean. The first is for our morning brew... Variously known as Qahwah Saadah (Bedouin coffee), Arab qahwah, Qahwa Arabeya (Arabian coffee), Kahwe bala Hal (coffee with cardamom), and Turkish (or Greek, or Macedonian, or Israeli) khavè, this brew comes to us through the mists of time. It's flavored with cardamom - sometimes called Grains of Paradise - and optionally with sugar. (UPDATE: I've had a Moroccan variant at Amira (Valencia betw. 16th & 17th), flavored with cinnamon instead of cardomom. Also wonderful.)
One doesn't need an ibrik (Greek; the Arabs call it a cezve) in which to cook the coffee, but it does make things easier. Copper or stainless steel, plain or fancy, ancient or modern. Or an old, small pot. Your choice. We got our ibriks at Samirami's Imports (2990 Mission St., +1.415.824.6555; they do mail-order too.) Making Turkish coffee (as it's known at our house) is really easy. It's best drunk from a demitasse; any tiny cup will do (cheap and plentiful at thrift shops and import stores). Figure out how many demitasse can be filled from an three-quarters-full ibrik. That number, let's call it n, is important. Write it down. You'll need it from day to day until you've got everything figured out and seasoned to taste. Fill the ibrik with n demitasse of water, n teaspoons of the coffee-cardamom mixture, and n teaspoons of white sugar. Bring this mixture to a boil, taking it quickly from the flame before the frothy head cascades out of the ibrik onto your stovetop. Bring back to a boil two more times. Remove the ibrik; allow the coffee to settle for a few seconds and pour immediately. Be gentle: don't allow the "the cream of the coffee" (as the liquid is called) to stir up the grounds on the bottom of the ibrik. Sucking the demitasse with your mouth a bit open will mix a bit of too-hot coffee with cool room air, making for a strong, sweet, and arousing sip of hot pleasure. Enjoy!
Friday 22 July 2005
One cannot live by sushi alone (theoretically) Yesterday I prattled on and on about sushi, one of my favorite foods. There's so much good food in our fair city that some days it's really hard to decide what to eat. So today I'll mentally re-visit some of the places that are so good that I take visiting tourist friends when I want them to be so impressed...
Mom is Cooking (1166 Geneva Ave., 586-7000) - Abigail whips up some of the most amazing, authentic Mexican food while brother Richard lovingly tends bar. Try the pork boquitos.
Truly Mediterranean (3109 16th St. @ Valencia, 252-7482) - This hallway-sized dive serves falafel and shawarma (in a spectacular grill-toasted lavosh bread) like I remember from Jerusalem. Oh, and don't leave without trying the home-made garlic yoghurt drink (it's way better than it sounds).
Sliders (449 Castro St. @ Market), 431-3288) - Despite its incredibly unimpressive décor and pleasant, unpretentious staff, this is my favorite hamburger-and-fries place in the city. I've tried every up-market place as I come across them, or am told about them, but for deep satisfaction, this is where I take 'em.
Red Grill (4063 18th St. @ Castro, 255-2733) - When a visitor mentions they want a good cut of meat I head right over to Red Grill. Their filet mignon is the best I've had in most cities (with perhaps the Old Homestead in Manhattan being better). Meat? Here!
Old Krakow (385 West Portal Ave., 564-4848) - When all the Thai, Japanese, pizza, and Chinese have been done, it's time for something seriously different. The (New) Old Krakow has been serving great Eastern European food for a long time, this latest incarnation is still great. And this place is very parent-friendly.
Picaro (3120 16th St. @ Valencia, 431-4089) - Please don't stop reading because I say the word 'tapas', no really, Picaro was there first. Long before the Mission Liberation Front (or was that the JPF, or the FPJ?) there used to be Café Picaro, a hotbed of radicals and socialists. It morphed into the best place for Iberian foods, the tapas and paellas I've grown to love on my trips to Spain and the Canary Islands). Their gazpacho pleases me.
B44 (44 Belden Place, 986.6287) - A Catalan bisto, this is the place for arroz negro, a paella tinted with octopus ink. Oh, so tasty. The romaine hearts salad, drizzled with romesco dressing and Idiazabal chees; ahhhh. Actually, everything here is a win, and this one-block bit of Europe transplanted downtown is an oasis from the office world.
King Charcoal (3741 Geary Blvd @ Arguello, 387-9655) - This is always a crowd-pleaser: sit under an air vent, a brazier is set in the middle of the table with very thin strips of tasty pork and beef cooking, the staff bringing several dozen condiment plates and lettuce leaves in which you wrap the whole thing.
I guess it's not much of a surprise that I'm now hungry. Sigh. Where do you take friends and visitors when you want to impress and be remembered?
Thursday 21 July 2005
sashimi, nigiri sushi, maki, and temaki San Francisco is certainly the city of restaurants. It's often said that we have more eateries per capita than elsewhere, but to my mind that only means that we have more bad places to confound the hungry. It's still a talent to unearth the tasty and the price-worthy.
Sushi is one of my favorite vices. While I've had damn good sushi in weird places like Minneapolis and Phoenix (really!) there's only two cities with the twisted verve to have satisfied my sushi needs: San Francisco and Manhattan. (I've not yet been to Japan; anyone wanting to sponsor a sushi research trip should immediately contact this blogger....) Right away I want to stress that there is a great variety of what we gaijin call sushi. I don't presume to dictate what is and what isn't proper. It just is. That's also part of the fun of it all. There are many top-notch well-known places. Perhaps too well-known. Ebisu (1283 Ninth Ave., 566-1770), Blowfish (2170 Bryant, 285-3848), Tokyo-a-Go-Go (3174 16th St., 864-2288), and Grandeho's Kamekyo (943 Cole St., 759 8428). You know the kind of place. Really good sushi, but discovered, so that there's always a line, a crowd, and it's become unpleasant to get in and pressure to be in. There are some fantastic sushi places in the city which aren't crammed full of those people (fill in your mental image of those people; thanks). Here are some of my fav raw fish digs; what are yours?
Hama-Ko (108-B Carl St., 753-6808) - We've been calling this place "Grandpa's Place" for almost two decades. A couple have run this with love and fervor for ages. Right on the 'N' Judah MUNI line.
Deep Sushi (1740 Church St @ 30th St., 970-3337) - We were able to carry out our tradition of eating here on opening night. The chef is an artist! Everything which came to our places on the sushi bar was as incredible to look at as to eat.
Yokoso Nippon (314 Church St., no phone) - Most people know this as "No Name", the home of the incredibly filling and inexpensive don buri (on rice) bowls. Right on the 'J' Church MUNI line. Across the street from:
Warakubune (307 Church St., 252-8383) - One can drive by this place for ages and not realize there's a working restaurant here, it's so cleverly camouflaged. Some of the offerings inside are just incredible, especially the house roll, with a sublime mix of mayo and spicy, umm, spices.
Fune Ya (354 Clement St. @ 5th Ave., 386-2788) - For that sushi hit when the kids are on your back, here's an inexpensive sushi boat place with an impressive menu of to-order rolls and other things like soba. If you can afford to have your kids ordering the chefs around at Blowfish, go for it, but when the bills pile up, head on over to Fune Ya.
We have a lot of sushiyas in our fair city. Here's what purports to be a complete list:
http://sanfrancisco.sushifinder.com/
so there's no excuse not to pick something close to where you are or where you'll be and try something you've not had before. Mmmmmmm, sushi. (Disclaimer: I take it as understood that I have no financial incentive to recommend one place over another. If you, owner of a fine restaurant, wish to attempt to sway my impartial journalistic advice with a liberal dose of complementary tasty treats, you're more than welcome to try... :-)
Wednesday 13 July 2005
More about free WiFi in San Francisco I just got a phone call from someone at AnchorFree about my postings last week. Evidently I was accurate (and that's always a good thing). They are interested in how we like the service, where it needs improvements, and suggestions for other neighborhoods that would benefit from free WiFi. I suggested West Portal and Noe Valley. What do you think?
(I take it as self-evident that I have no financial arrangement with AnchorFree, but if it isn't let me clearly state that I will *never* post about a client or employer without explicitly mentioning it in a prominent place.) Ubiquitious, free, and high-quality WiFi is central to my urban existence. Without it I'd be sitting in an office every day, rather than enjoying my fair city whilst being connected via VPN. This issue is near and dear to my heart. What about problems with AnchorFree? Well, coverage is spotty, probably having to do with geometry of radio signals, the inherent radio-opaqueness of old buildings, landlords and shop owners who don't want to be bothered hosting AnchorFree, and AnchorFree not knowing about the problems. So tell them. Their certificate expired about a year ago, and it's owned by a parent company, so your web browser will squawk when you visit; ignore it. Sometimes their "sign up for free so you can access our service" web page gets into a brain-damaged loop, never letting you access their network. But it's free, and if you let them know how and where you use it, we'll all have better, free, WiFi. And that can't be too bad :-) What other WiFi in the city? Do you have any suggestions? Good spots to sit and sip?
Monday 11 July 2005
Is that the sound of four horsemen running across the playa...? First thing this morning my wife calls the home office: "honey," she says, "you're not going to believe the gas price at the place on the corner. It's more than twice the cost than the one across the street!"
Now that doesn't sound right, does it? What ever happened to letting the market determine an item's cost? So I picked up my camera and strolled around the corner. Sure enough, across the street the regular grade of gas was $2.799; this side, $3.439. Across the street premium was $2.969; this side, $6.159! What?!? Who knows? I mean, this is the same place that cut down their neighbor's trees because they didn't like the leaves falling. I'm guessing the owner of the Arco on the corner of Market and Castro doesn't mind the customers staying far away. (In the comments to one of Courtney's columns several months ago a reader noticed similar shenanigans at this very station.) But why am I even ranting about gasoline prices, the bane of every San Franciscan with a car? Because I've just come back from a long road trip. There's nothing like seeing the high prices of gas (for us in the USA, I mean) and thinking how it all winds up pointing to a scorched earth.
I can hardly wait for something greener to power my wheels. But I didn't plan on talking environmentalism either. This is a blog about San Francisco, and the plain truth of the matter is than in 53 days a good portion of this city will not be here, but far away, on the alkali remains of an ancient lake bed.
This is what the Black Rock Desert looked like this past weekend. In a few weeks 35,000 people will inhabit a temporary autonomous zone of art, music, and other treats. It's probably too late for a well-planned trip to Burning Man, but it's a good time to perk up your ears, listen to the last-minute plans of those going, hear the stories after the Man burns on Labor Day weekend, and make your own plans for 2006.
Friday 8 July 2005
Man cannot live by espresso alone... The time has come, the urbanite said, to speak of many things. Of time away from cities, of sleeping bags and things...
Burning Man 2005 is not far off; just at the other end of summer. And the event doesn't build itself, it requires participation. To that end I'm leaving our beloved city - gasp - for the annual required dose of synchronization with a rapidly-evolving event. Usually I attend a Black Rock Ranger orientation meeting the SF headquarters (near the ballpark), but this year I get to see the playa in a pristine, post-winter weather state. I'm excited. The camaraderie and esprit de corps of long-time Rangers on a two-night sleepover can't be beat either. When I return I'll have photos, as usual, and urban thoughts. And you? If you're unfamiliar with the event, there's always the official site, the ePlaya community, and lots of photos around the 'net. Playa dust - both a food group and a condiment! See you on Monday!
Thursday 7 July 2005
A momentary pause for our fellow urbanites in London Near-simultaneous explosions rocked the London Underground a short while ago during their rush hour. Some buses may also have targeted. Fatalities caused. The entire transit network in London is shut down. Constables are reporting to Edgware Road, Kings Cross, Liverpool Street, Russell Square, Aldgate East, Tavistock, and Moorgate stations (for those of you who know London). Here's the report at Al Jazeera.
Whatever the cause, let's all take a moment to empathize with our fellow urbanites in London. It's one of my favorite towns, and I'm pained to think how frightened many of our brethren (and sisteren) are going through right now. (Use news websites to follow this; the Tube homepage is down at the moment.) Perhaps it'll be that we may be able to help in some way later, but for the moment a nice thought would be great.
It's a small world after all... One of the ramifications of the London Transport bombings is that many information providers got swamped, and will certainly be checking the "scalability" sections of their implementation plans.
Honorable mentions for staying up and running in the face of the tsunami of requests go to CNN, which has been running a free audio-video stream, and the really magnificent BBC Five Live audio stream. I have been up for much of the last 24 hours, working, and have been able to notice the increased load as news of the event occurred in the early morning hours, then as the East Coast came awake and online, and three hours later, as the West Coast arrived. Interesting. But that's only half of what I wanted to share. I've been keeping track of what's going on, and chatting with friends in Londontown, via AnchorFree's new free WiFi coverage of the Castro. Since our last post on the matter, coverage has been extended to from the Fillmore and Castro to include Chestnut Street, Union Street, Union Square, and University Avenue in Palo Alto. (Geek note: all ports seem open: I can get and send email, audio, and VPN.) If this doesn't help, check out http://bayareafreefi.com/, which covers lots and lots of cities and displays them with Google maps. Share and enjoy.

Chuck Squatriglia and Rachel Gordon, Chronicle Staff Writers, have written an interesting view of our reaction, Bay Area on alert as U.S. raises terror warning. The San Francisco Office of Emergency Services have nothing interesting to share with us. I'd think this would be something they would do to show basic competence.
While we're all in a disaster frame of mind, may I recommend that each and everyone of you undergo Neighborhood Emergency Response Team (NERT) training? It's as useful in an earthquake as a man-made disaster. (Remember, folks, it's not *if* an earthquake will hit, but *when*.) A good overview of personal emergency preparation, courtesy of theEpicenter. If you're not part of the solution, you're really part of the problem. Ensure that you can survive without any outside resources for at least three days, try for five. Include things for children and pets. Medicine. Imagine no power, no water, and no gas stoves (it's a long story, but San Francisco really screwed that way.) Getting back to Londontown, they seem to be dealing with this very well. EMS is using a new response plan, and the locals have it in hand. Good for them.
Wednesday 6 July 2005
An open letter to the San Francisco Public Library The San Francisco Public Libraries are a mixed blessing. On the one hand, they've got books, CDs, and DVDs that one may borrow. On the other hand, they seem to seriously dislike spending money on current releases or keeping old acquisitions. In short, for a bunch of people tasked with lending items to the public, they seem surprisingly hostile to said items.
Hit the online library catalog or head out to your local branch library, or to the Main, and try to find something on your favorite topic. Don't be surprised by the low number of items you find, or their age. It's rather unimpressive for a library which purports to be "world-class", and I say this with my own experiences with the Boston, New York City, and London libraries. We suck. There's money in the budget for branch upgrades, which needs to be spent before our muscle-bound governator snatches it away. The branches are rushing to get started, with West Portal already gutted and the Eureka Valley (Castro) branch feeling the rush of construction foreplay. And the big questions they're asking are how much do we want more free WiFi? Hey, I like WiFi, and think it's a no-brainer for a place of knowledge. But I have other requests: Spend some of that money on the online library catalog. It's embarassing. Spend some money on a programmer. Expose the standard collection info - I'm not asking you to do anything complicated here - and let us do a simple search. Give us a Google interface:
"seemore hersh enemies" Did you mean: seymour hersh enemies Hersh, Seymour M. Against all enemies: Gulf War syndrome, the war between America's ailing veterans and their government. 1998, 103p. See also the audio DVD.
Oh, and let's get a bit more aggressive in getting new books. A long time ago, at the old Main, there was an alcove full of the new acquisitions. It was a pleasure to visit and pick things new to the library. The pathetic section with the "new books" moniker at the new Main and my local branch has books gotten in the last few years, not days or weeks. So very, very sad. Please remember, librarians and bureaucrats, it's all about the books.
Tuesday 5 July 2005
All dressed up and nowhere to go (on BART) Whereas the strike actions threatened by AC Transit and SamTrans seem to be all but averted (by signed contracts and impending votes) the Bay Area Rapid Transit (BART) logjam seems as imminent.
A fan of Utah Phillips, you won't get any yuppie polemics about the evils of collective action from me. Take a deep breath, work from home, or don't work at all. Blame BART and clean out your closets, have an espresso, and go for a long walk. But what to do if you're one of the 310,000 daily passengers of BART and you really have to be somewhere? Well, first of all, think flex: in 1997, during the last BART strike, things just got slower on the bridges, rather than stopping entirely. Get to work an hour early or two hours late. Or don't use your own vehicle at all, but visit http://www.511.org/ to create or join a carpool, see traffic conditions, and see other public transit options. BART hopes to have up to 37 buses running back and forth the Bay Bridge, if that helps you. All this will pass. Be here now. And don't forget to have a small glass of water with your caffè macchiato caldo.
Monday 4 July 2005
Kid-friendly SF: Happy Independence Day! What a beautiful day we're having, here in the Pearl of the Pacific, in the Baghdad by the Bay. There's so much to do today, for children and adults alike. There's the Marin Fair on the other side of the Golden Gate Bridge, events at the Berkeley Marina, Jack London Square (Oakland), the Todos Santos Plaza (Concord), and parades and such in Novato, Rohnert Park, El Granada, Mountain View, and of course on the USS Hornet (Alameda). SFGate has a list with details.
But from where to enjoy the fireworks this evening? Especially if you have kids? In the old days I'd get some to-go fare from Pancho Villa Tacqueria (16th @ Valencia) and then head up to Twin Peaks at 6pm for fireworks around 9pm (or so). Fireworks from all over the Bay Area can be seen from up there. That's my favorite spot. Since it's hard to have kids hanging out for several hours, I'd suggest bringing the coloring books, toys, and other things to play with in the car. (The breeze can be daunting, and if the fog rolls in it's time to give it up for another year. Don't forget the layers and - especially for kids - the earplugs.) Celebrate well! P'raps we'll see you under the fireworks.
Sunday 3 July 2005
Kid-friendly SF: free concerts at Sigmund Stern Grove At the intersection of 19th Avenue & Sloat Boulevard lies Sigmund Stern Grove; an outdoor venue recently renovated for a better concert experience. There's limited parking and you'll want to come early to get a good spot. (Remember to layer up against the sun or fog, and consider checking out their survival guide.
Today's entertainment was the San Francisco Symphony conducted by Edwin Outwater. Concertgoers noticed the new huge stage with it's retractible canopy, the terraced concert meadow (with tons of granite shipped in from China), and new amenities and infrastructure, including bathrooms. The kids love it. It's a soothing place, and the new construction makes it much easier to find a good place to sit. Here's the remaining concerts for this summer season, each starting at 2pm on the Sunday shown: July 10 -- Khaled, "King of Rai" / Don Was, Elan Attias, Cheb i Sabbah, Walfredo Reyes, Jr. and special guests July 17 -- Ladysmith Black Mambazo / Linda Tillery and the Cultural Heritage Choir July 24 -- The Funk Brothers / Broun Fellinis July 31 -- The San Francisco Opera featuring Carol Vaness, Rod Gilfry, and friends August 7 -- Waldemar Bastos / Maria de Barros August 14 -- Beausoleil avec Michael Doucet / Dirty Dozen Brass Band August 21 -- daKAH Hip Hop Orchestra / Youth Speaks Slam Champs I hope I'll see y'all there!
Saturday 2 July 2005
After midnight we're going to let it all hang out I'm a night owl. Most of my best work is done long after others are asleep. I like working from the home office, but sometimes I'm more hungry than industrious. Then I wander out, looking for victuals. But what's open late, here in San Francisco? There are several all-night restaurants in the Castro; Orphan Andy's (17th St. @ Castro), Sparky's (Church @ Market), and Baghdad Café (Market @ 16th St.). I'm partial to the former, think the middle is quite adequate, and have had some unpleasant meals at the latter. Others, however, would rank them differently. Give 'em all a try. Over in the Marina, there's Mel's Drive-In (Lombard @ Filmore & Steiner). Think "American Grafitti." Some swear by this chain, I'm unimpressed by the grease. The Lucky Penny (Masonic @ Geary); think "truck stop." 'nuff said. The Video Café (Geary @ 21st Ave) does round-the-clock food plus video rentals. Perfect. Someday I'll undertake in-depth reviews of each of these precious resources, so vital to survival in the city. (If you know of others please let me know.) For the moment, however, know that you're not on your own in the wee hours of the morning.
Friday 1 July 2005
I'm new here; the kids and I do the Pink Triangle When I first arrived in the Bay Area, almost twenty years ago, it was a very different place than it is now. Before the last cycle of housing bust and boom. Before the .com thing. Before Golden Gate Park, the disgrace that is central Market Street. I, of course, am different too. I'm now married, with children. That's a bit of a challenge, given that we have the smallest percentage of children of any American urban center, just 14.5 per cent. (Even a retirement mecca, Palm Beach, FL, has 19 per cent. My birthplace, New York City, has 24 per cent.) So where am I going with all this? Well, this is my first post at metroblogging SF. The things I'll blog about, in advance and as after-action reports, are generally family sorts of things, although singles are certainly welcome. My wife and I believe in saavy urban kids, not the Chucky Cheese sort of kids. Our kids are veterans of Burning Man, order the sorts of foods we didn't know about until our twenties, and enjoy the heck out of our city.
This past weekend we participated in Pride Week. We often walk in the parade, listen to the concerts in the Castro, and enjoy the costumes of our neighbors and the Sisters of Perpetual Indulgence. Two years ago we came across volunteers taking down the one-acre pink triangle that's placed atop Twin Peaks on Pink Saturday. The heavy winds made it hard to keep the tarps down, and the kids got to sit on the tarps; glorified weights. This year we got 'em up early and helped drive foot-long spikes through the tarps. The kids got exposed to volunteers, who in turn met kids with questions, and a great time was had by all. We do everyone a favor when we treat kids to our adult world.